herdsmen butcher farmer in Ado, Benue State, cut off his hand (PHOTOS)
idomavoice.com
Jan 20, 2022 7:50 PM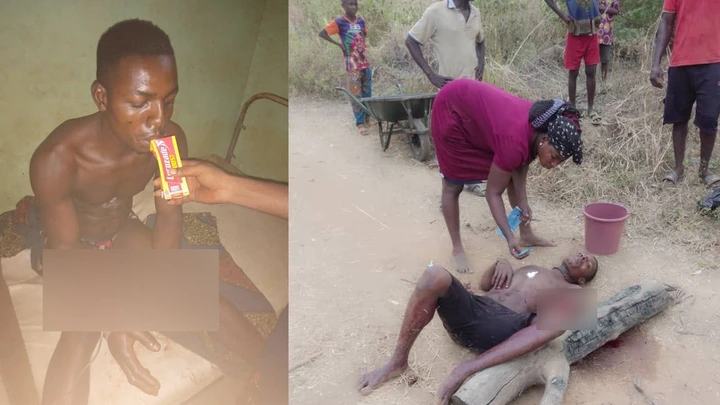 On Saturday, 15th January, 2022, one EJIKE NWIBOKO of Onyene Community, Izzi, Ekile Ward, Ado LGA was butchered by a suspected herder in his farm.
According to Ejike's young brother who witnessed the incident, he narrated that Ejike and himself approached the herdsmen (six in number) while grazing on their farm and pleaded with them to evacuate the cattle from the farm, but one of the herders ordered in them (Ejike and the brother) to leave or he would deal with them.
"Like a dream, he brought out matchete and went after Ejike and gave him several matchets before cutting off his left hand through the wrist.
Ejike is currently receiving treatment at Sudan Hospital in Izzi," a resident, Prince Oriri said.
Related Items:ado, Benue, Benue news, Ekile, Ezza, featured, Fulani, Herdsmen, idoma news